Contact us:
Jono@gate.net
Janice O'Connor
954-566-5069
Carol Kallman
305-864-0923 KSN31083@aol.com
Rescued Pets
Are Wonderful
P.O. Box 11336
Ft. Lauderdale, FL 33339-1336


Donations can be sent
to the address above.

In loving memory of Elmo.


In loving memory of Tia,
we will always love you.


Your support helps save unwanted pekingeses.


"Anyone on the Mississippi
that can foster me?"


"Anyone looking for a pek?"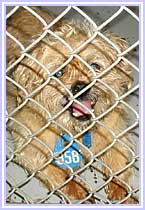 "Please don't leave without leaving a doantion."
To view more pekes and pals for adoptions
Click Here!